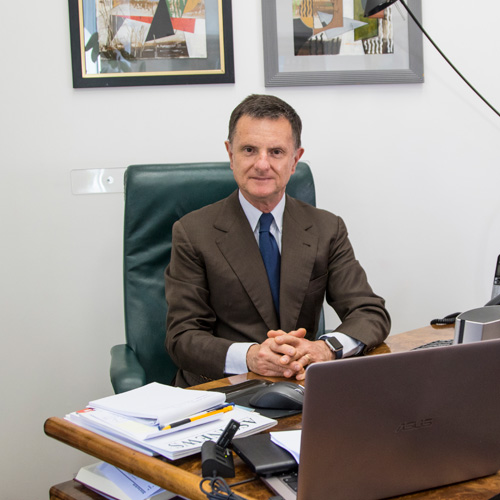 Michele Roma is the founder and managing partner of Roma Legal Partners.
In 1982 he graduated cum laude from the Università degli Studi di Roma "La Sapienza", he is barrister of the Supreme Court of Cassation and he is registered at the bar of the bakruptcy trustees ("Albo dei Curatori Fallimentari").
He is active in the field of business and insurance contracts in court and out of court and he assists companies and groups both at a national and international level.
Not only has he developed a solid expertise in the field of civil-commercial law and insurance law, but, together with the entire law firm, he works in close contact with the clients, constantly offering them the high-quality services that are typical of a "boutique firm".
"I have always believed that the law firm should have a clear and well defined objective. Today, more than ever, some clients need the help of a professional in understanding the "big picture" behind every given problem. They need the ability to summarize and simplify that comes from years of experience in order to be able to choose wisely.
For this exact reason, I have decided to be always available in person and to aim at having a direct and transparent relationship with the client."
Moreover, Michele Roma entertains scientific collaborations, as Adjunct Professor, with some Italian Universities.
Lastly, he is also the author of several publications concerning Civil Law, Insurance Law and Competition Law.
ROME OFFICE
Piazza Cavour, 19
00193 Roma
Tel. 06 32651896 – 06 3214240
fax 06 32120199
MILAN OFFICE
Piazza San Pietro in Gessate, 2
20122 Milano